Details
Details

Category: Earnings on the Internet
Hits: 7026
In order to begin earning on "captcha", you should first understand what it is. So, what is "captcha"? "Captcha" is automatically generated symbols in the form of pictures for test computers and people. For example, when you register on the site or write a message, you are asked to enter the characters from the image for confirming. If you entered everything correctly, the system realizes that you are a person. If not, the system recognizes you as a robot, and further action is not possible. This is done to prevent other users from using special robots from littering the forums with their links, text, etc.
But many users earn with the help of spam and "captcha" brakes their work. To solve this problem, there appeared special services that allow you to decrypt captcha. You can earn on these services. One of such services is the site Kolotibablo.com.
Registration on the site is very simple.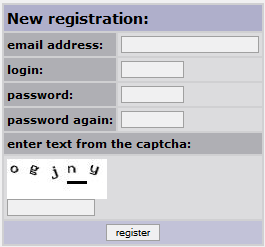 Enter the e-mail address, desired username, password, confirm the password and the assertion of "captcha", You now know what it is =). After completing the registration you will see the following login screen.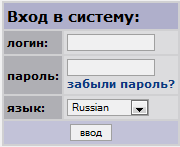 Enter the username and password, click the "sign in" and get into the panel for work. You will often will receive the following message, but do not worry: it's just useful information for you.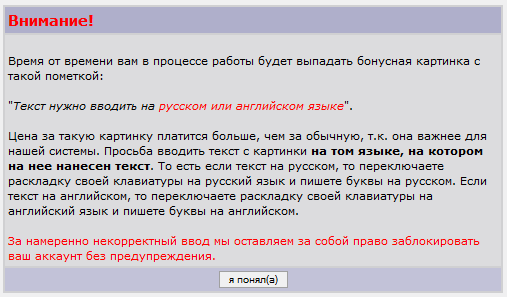 The next step is configuring.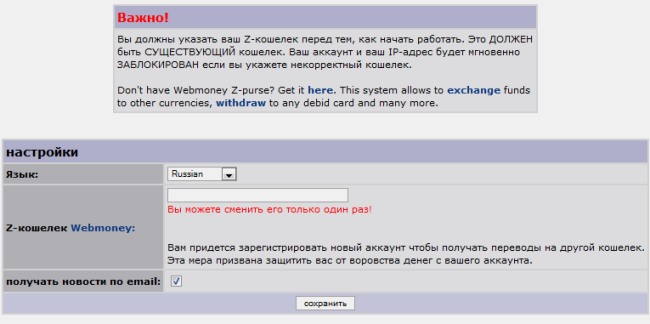 The settings here are only the language, news on e-mail and z-purse. Without z-purse you will not receive payments on Webmoney. If you do not have a purse, get it, specify in a window of adjustments and then save it.
Now you can start working.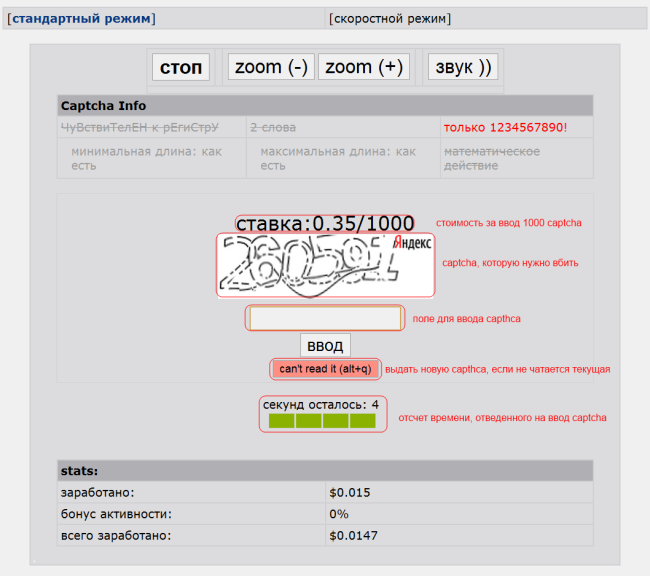 There are 2 modes of operation: standard and high-speed. If you are a beginner, you'd better work in standard mode: then, when you get the hand, you can proceed to the high-speed mode. You should be very serious about the correct input; if the text is unreadable, click "can't read it" and get a new captcha. You may be blocked because of your mistakes. Get started and every 10 minutes you will see the changes in your earnings. The minimum amount for payment is $1.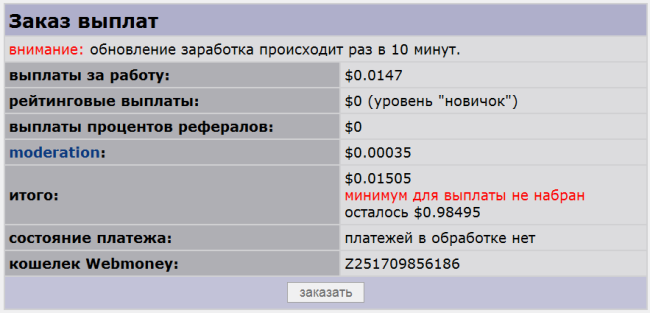 Good work, and do not forget to take breaks every 30 minutes: entering "captcha" strains the eyes greatly because you constantly have to read illegible characters carefully.