Details
Details

Category: Multimedia
Hits: 3620
Free Studio - a package of free programs for working with video, audio, images and more. In particular, I use this bag for video lessons, take screenshots, video conversion for your phone, and more.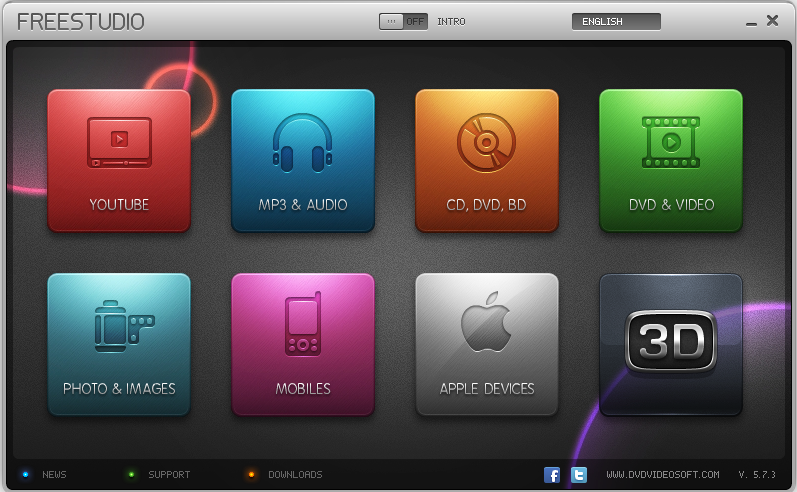 The package is completely free, so feel free to download it from our website or the developer's site and enjoy.
The main functional package FreeStudio:
- Convert video and audio files in different formats and for different devices (for iPod, PSP, iPhone, BlackBerry, mobile phones and other devices);
- Burn and rip DVD and CD drives;
- Upload and download YouTube videos and music to your computer, iPod, PSP, iPhone and BlackBerry;
- Editing of audio and video files;
- Record video from the screen and make screenshots;
- Create 3D videos and images.
This list of features in this program is not limited and therefore will create a series of lessons on the use of all the possibilities FreeStudio.
Technical requirements
Windows XP SP3, Vista, Windows 7 and .Net Framework 2 SP2